| | |
| --- | --- |
| Posted on March 22, 2020 at 11:55 AM | |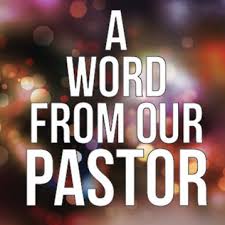 Dear friends - Brothers and Sisters of Salem.
I am Thad Collier, the interim pastor at Salem UMC.


Greetings and Grace in our mighty Redeemer, Jesus Christ!!


As you are aware we and many other churches are practicing "social distancing" during these days.
Our Bishop Billy McAlilly has asked us to refrain from worship gatherings through April 5 and perhaps beyond.
We miss being together in worship, but are blessed with "social media" for communication ministry.


If anyone is in need please let me (931-704-3710) or Beryl Pixley know so we can get you the help you need.
Phone calls are great ministry opportunities.


Our entire planet is reeling because Covid-19.
I have never witnessed such a world wide impact before.


Only in Christ is there reason for the fullness of joy and faith to overflow.


Easter is on the way, April 12 this year. The Lord of Life, Jesus covers us with His grace.
Here is our standard, our reason for strength, courage, hope and confidence as we look to the future. He is our sure foundation.
Through His passion and death for our sins, and resurrection for our salvation, He has brought hope to all who trust in Him.


Remember Psalm 23,
"though I walk through the valley of the shadow of death, I will fear no evil, for You are with me. Your rod and Your staff they comfort me. You prepare a table before me in the presence of my enemies. You anoint my head with oil. My cup overflows. Surely goodness and mercy will follow me all the days of my life, and I will dwell in the house of the Lord forever."


As we "hunker down" and stay to ourselves for a while, I'm appreciating my need to assemble together.


Being with others in worship who love the Lord is a precious blessing.
Social distancing is healthy for now, but is opposite to the call of the Spirit to assemble together.
So we walk in faith with the One who will never leave us or forsake us.


No one has ever experienced social distancing as did our Savior.
Whether it was in the wilderness temptation or prayer alone away from the crowd or in the Garden of Gethsemane
where He experienced agony even to the point of death.


"Father," He prayed, "All things are possible for You. Take this cup from Me. Nevertheless, not My will, but Yours be done."


While we may need to be alone for a season, we will never be ultimately alone or forsaken. Jesus was forsaken so that we would never be.
He bore our sin so we could be free. He received our loneliness and sorrow so we could know His joy and fullness.


We have never known love like the love of God for us.


I pray for you as we worship apart but together tomorrow. And I ask that you pray for me as well.
Let's stay in the Word, in prayer and in the Spirit together.


Blessings!


Google reminds us to


"Do the Five":


1. Hands: wash 'em often.


2. Elbows: cough into them.


3. Face: Don't touch it.


4. Space: Keep a safe distance.


5. Home: Stay if you can.



You are loved.


Jesus is Lord.
Thad
Categories: None